Metalmac
Expert Custom Steel Fabrication in The Hills & Western Sydney
Metalmac is a Custom Metal Fabrication and Welding Workshop based in The Hills District of North Western Sydney. We specialize in small to mid-sized custom solutions for our clients which includes just about any domestic steel fabrication job as well as equipment, benches, storage and maintenance for larger manufacturing and industrial facilities.
Metalmac owner David McNeice, has had a lifelong interest in building and creating useful steel structures and designs for himself and his peers. Being the go-to steel fabricator amongst his friends and colleagues for many years and after becoming tired of a professional career behind a desk, David made the decision a few years ago to pursue his passion full-time and has been forging a living from steel ever since.
Custom Fabrications
Our Metal Fabricator Services
Custom Metal Fabrications
We work with clients to build customised metal constructions in the small to medium size range. We work on anything steel including bike racks, trailer attachments, handrails, shop fittings, storage, pipes you name it!
Custom designs from scratch, repairs or maintenance are all part of what we do.
Our Fabrication Services
Welding
David has developed a life-long skill at welding and provides both a mobile welding service for onsite repairs and maintenance as well a drop-off service.
Our welding service includes stick, MIG and TIG welding techniques which allow us to weld just about all types of mild steels, stainless steel, Aluminum and more.
Our Welding Services
David McNeice
Metalmac owner & Fabricator
David has been creating and building custom steel fabrications for his friends and family from an early age. His passion and experience are reflected in the quality and attention to detail demonstrated in all his projects.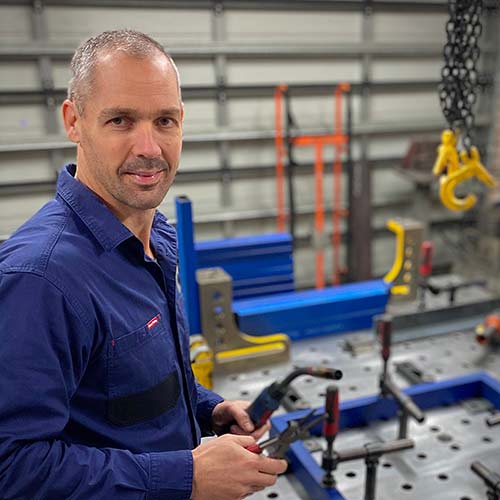 We specialise mostly in small to medium-sized custom projects
We do all types of welding offering both a mobile onsite service as well as drop offs.
All our work is fabricated with the highest quality workmanship possible and delivered ontime.
Some of Our Recent Metal Work Projects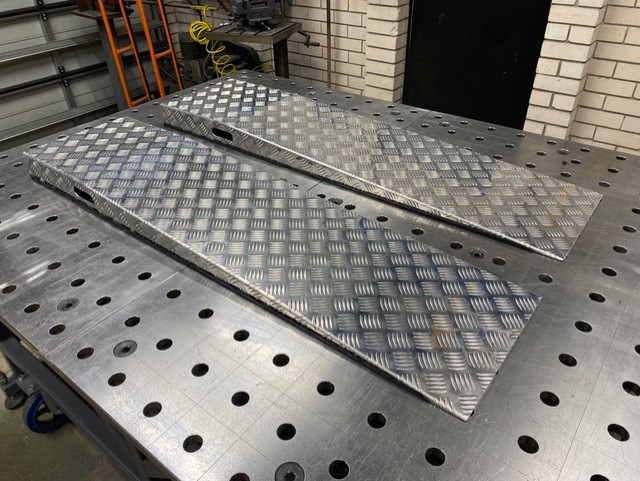 Sometimes the right size part for the job is just not available on the shelves and this was the case with this project. There are many standard size aluminium ramps in hardware stores and the like but these ones were for a specific purpose
OUr Customer Testimonials
Real Google Reviews
David at Metalmac is an absolute pleasure to deal with. Excellent communication, very friendly and professional service. Top quality work. I'd recommend Metalmac to anyone needing welding services. Great job.
Curtis S.
Trailer modification
Took a pretty big job of modifying my trailer to David, spoke to him about my options and the best way to get the job done, then unfortunately had to give him an insanely short deadline. He met the deadline and did an absolutely fantastic job too. Highly recommend David for your fabrication needs
Sebastian M.
Fantastic Workmanship!
I highly recommend David from Metalmac
David removed my old pizza oven from my food truck and replaced it with a new oven. David made a more suitable metal frame and replaced the wall around the new oven. He went out of his way to make sure we were happy with the final result. He was punctual and very professional,
I would definitely use his services again
Ian B.
I couldn't have asked for more!
After an afternoon of frustration needing a small but tricky job regarding welding I stumbled across David. Goodness……gracious….. me. The most professional personable ready to help guy you could ever meet. I know this because I have had many years experience regarding my building and carpentry business. I'm sure it won't be long before I need his help again, My bad afternoon was transformed into a great afternoon thanks to David
Thanks again David.